How Yellow River Found Two International Customers Without Travel
Whilst saving money and time by replacing traditional sales efforts with Foursource.
Yellow River
Yellow River was founded in 1988 and has more than 30 years experience in underwear and swimwear manufacturing. They are a vertically-integrated company with eight manufacturing facilities in China. The company has experience working abroad with recognisable brands and focus on business ethics, sustainability, fair labor practice and health and safety.
Skip to the results
Challenges
Before Foursource, the company had used traditional trade shows to approach new customers, but they told us they get the feeling this often amounts to luck. For domestic exhibitions, the cost of attending is low enough to make money on sales leads. However, attending international events is often seen by Yellow River as a loss-making business. It is hard to break even through sales from new customers at these events.
Finding Foursource
Jinjiang Yellow River Garments first discovered Foursource during a Texworld New York trade show. They recognized that Foursource knew the industry well and that compared to competitor Alibaba, Foursource had a more professional, vertically integrated approach. So, they decided to try it.
The Results
Jinjiang Yellow River Garments took a very active approach to using Foursource, and it's certainly paid off.
Two new customers > 13,000 USD in value
Reduced costs by replacing international trade shows with Foursource
Halved the time spent finding the right customer compared with before Foursource
Yellow River log in to their Foursource account on a daily basis. Firstly, Eason checked if buyers had been visiting their company profile. They would scroll through the business opportunities and check buyer activity to spot any potential customers. Using the business opportunities, they would then introduce themselves to buyers. Finally, they used the search feature to actively find new leads!
Favorite Features
Best feature:
Contact requests

Best thing about Foursource:
"I really like that I can search for buyers. Also, seeing buyer activity on the the business opportunities page makes it easier to filter and find the right customers."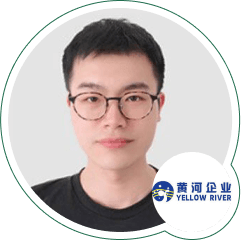 Foursource helped us save money but also saved us time in finding the right customers for our business. Plus, the overall customer qualityis high.
Eason Wu
Sales Manager