How Dongguan Xiuyu Fashion Garment Expanded to Two New Export Countries and Closed Four Deals through Foursource
-

Dongguan, Guangdong, China
Apparel Manufacturer
207 Employees
Sportswear, Casual, Workwear, Formal
Enterprise
Since 2021
¾ buyers
from the closed deals are loyal, long-term customers who continue to make recurring purchases.
Expanded
to new countries overseas
Gained new buyers
directly through the utilization of Foursource features.
Dongguan Xiuyu Fashion Garment co., Ltd
Dongguan Xiuyu Fashion Garment Co.,Ltd was founded in 2001, located in Humen, Dongguan, an economically prosperous city in China, and a main fashion manufacturing city in the world. As a professional manufacturer of ladies' apparel, we supply fashions garment with excellent quality, competitive prices and fast delivery. With over 17 years of garment manufacture experience, we are highly appreciated by overseas customers, from Europe, America, Asia and other parts of the world. Due to our distinguished services, our customers and sales amounts have been increasing year by year.
Skip to the results
Challenges
As a result of the Covid-19 pandemic, the company was unable to participate in trade shows. Consequently, they had to explore B2B sourcing platforms to find business opportunities and heavily rely on their extensive offline resources built over the years.
Finding & Using Foursource
Mr. Zeng perceives Foursource as a valuable platform that offers him a window to showcase his company and connect with potential buyers. He actively checks the 'Business Opportunities' feature on a daily basis, allowing him to identify suitable buyers with the latest demands. He believes that Foursource plays a crucial role in providing him with an opportunity to showcase his company and cultivate relationships with potential buyers.In comparison to other B2B sourcing platforms, Foursource is considered a time-saving option. Unlike other platforms that involve a heavy workload, Mr. Zeng and his colleague only require one hour individually to upload pictures and contact buyers on Foursource. This efficiency allows them to streamline their processes and save valuable time. Dongguan Xiuyu Fashion Garment Co., Ltd has successfully closed multiple deals with order values ranging from three hundred to five thousand euros. However, what is even more significant is that according to Mr. Zeng, three-fourths of the buyers are long-term customers who place repeat orders. This indicates a strong level of customer loyalty and satisfaction with the company's products or services.For the company, buyers on Foursource are more precise, professional, and inclined to place repeat orders. These buyers exhibit a strong dedication to the apparel industry, possess professional sourcing teams, and are more likely to establish long-term relationships with the company.
The Results
Foursource serves as a valuable platform for showcasing the company and cultivating buyer relationships.
The company's expansion into new export countries and the closure of business deals through Foursource have effectively broadened the geographical reach of Dongguan Xiuyu Fashion Garment Co., Ltd.
Favorite Features
Best feature:
Business Opportunities

Best thing about Foursource:
"I can see real-time buyer demand on the Business Opportunities feature through the filters like 'company profile' and 'discover products', and I can contact them immediately. I check it every day and contact the suitable buyers, responding to their needs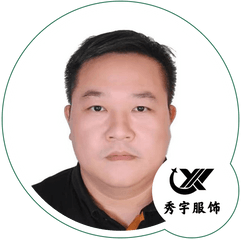 Buyers on Foursource are more precise, professional and likely to repeat orders. They're dedicated to the apparel industry, more professional with a sourcing team, and more likely to have long-term relationships.
Harry Zeng
Sales Manager